MOIT VIETNAM | INFORMATION ABOUT VIETNAM – LAO TRADE FAIR IN 2019 (VIETLAO EXPO 2019)
/ News / Activities
INFORMATION ABOUT VIETNAM – LAO TRADE FAIR IN 2019 (VIETLAO EXPO 2019)
INFORMATION ABOUT VIETNAM – LAO TRADE FAIR IN 2019 (VIETLAO EXPO 2019)
Implementing the National Trade Promotion Program in 2019, Vietnam Trade Promotion Agency (VIETTRADE) coordinated with Asian – Africa Market Deparment, Vietnam Trade Office in Laos and Laos Trade Promotion Agency (Ministry of Industry and Trade of Laos) organised Vietam – Laos Trade Fair 2019 (VIETLAO EXPO 2019) from 27th June to 1st July 2019 at International Convention and Exhibition Center, Vientiane capital, Laos.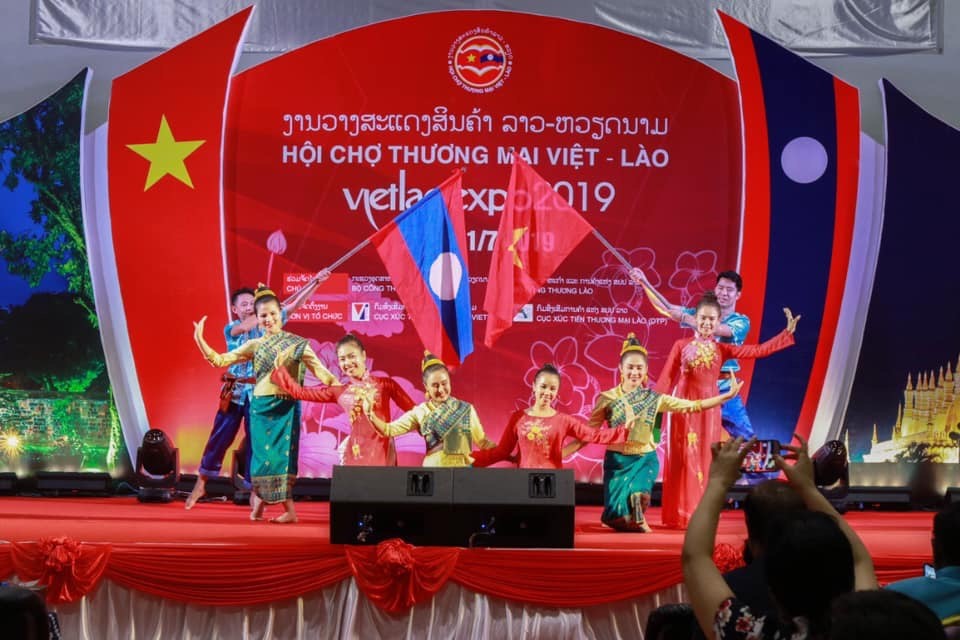 This fair is held annually towards the goals: Promote the image of Vietnam and Vietnamese enterprises, Export promotion, Expand Vietnam's consumption network into Laos and Northeastern Thailand markets; creating environment to introduce potential and strength of enterprises in Vietnam's economic sectors... The fair will be the path way to help trade organizations, Vietnamese and Laos producers and investors to meet and exchange experiences, technology transfer, investment, joint venture.
VIETLAO EXPO 2019 attracts a great number of Vietnamese and Laos enterprises, with about 180 enterprises registered to display over 240 booths, among that Vietnam booth area has 120 standard booths of nearly 80 quality, well known enterprises belong to the following industries: Pharmaceuticals and medical equipment, industrial, construction and construction materials; Agriculture – forestry – aquatic products and processed foods; Garment – fashion; Handicraft and interior and exterior decoration; Plastics and consumer products...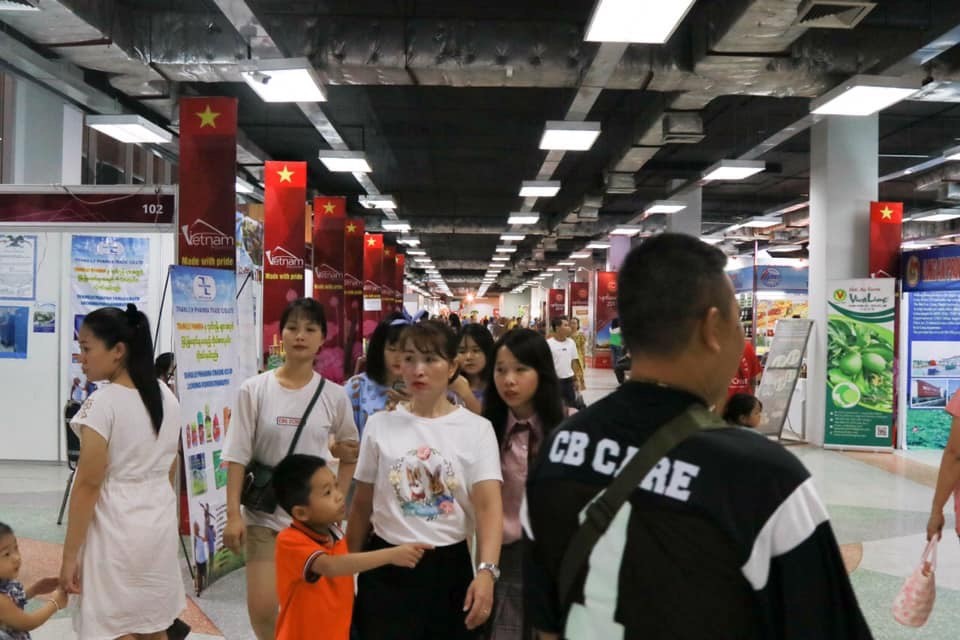 There will be several main activities in the Fair like: Opening ceremony of the Fair with the participation of leaders of Ministry of Industry and Trade of two countries, representatives of leaders of Ministries and Departments of Laos and International organisations of Vientiane capital; Introducing and dispalying Vietnamese export products, business matching between Vietnamese and Laos enterprises at the Fair area takes place daily from 10:00 to 21:00, from 27th June to 1st July 2019; Performing art performance, Vietnam – Laos cultural exchange at the Fair area takes place every evening.
In order to ensure the highest trade promotion efficiency for enterprises of two countries, Fair organization board co-operated with related units implementing communication activities, promoting Fair information to local trade promotion organization, associations of Vietnam and Laos to invite them visiting the Fair. This The organization board also installed the large billboards system in center of Vientiane, Laos international airport, Laos supermarkets, Laos - Thailand international border gate and on official communication channels in Laos and Nong Khai province (Thailand)...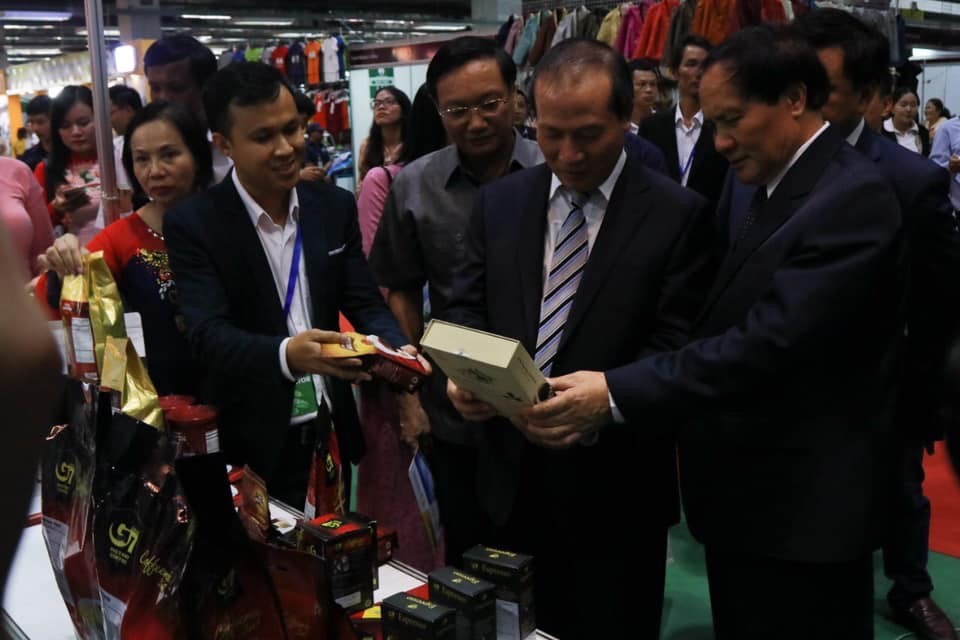 Vietnam and Laos share a long border which go through administrative boundaries of 10 provinces and cities of both countries. Over the years, under the close attention of the Parties and Governments of both countries as well as the tightly coordination between ministries, departments and localities of two countries, especially the connection between two Ministries of Industry and Trade, economic and trade cooperation between the two countries has become prosperously and grew steadily.
In 2018, Vietnam – Laos trade turnover reached 1.1 billion US dollar, increased 16% compared to 2017 (889,4 million USD). As the end of April 2019, total trade turnover between Vietnam and Laos reached 381,8 million USD, increase 10.9% compared to the same period in 2018.
In the current integration period, relationship in industry and trade is very important and necessary to be promoted. In order to promote development cooperation, two countries also promoted the implementation of commitments, signing trade agreement, developing of transport infrastructure, commercial infrastructure...
Specifically, Ministries of Industry and Trade of two countries agreed and implemented many important cooperation contents on trade as coordinated to build the Vietnam – Laos Trade Development Project in the period 2017 – 2026, vision to 2035. At the same time, two Ministries also signed and implemented a Memorandum of Understanding to establish "Vietnam – Laos Economy and Trade website". In addition, Ministry of Industry and Trade of Vietnam has approved the Development planning of Vietnam – Laos border market network to 2020; approved project " Planning to develop warehouse system at the border gates of Vietnam – Laos by 2025, vision 2035". These are important documents which contributing to promote bilateral trade relations in general and border trade between the two countries in particular.
For futher information, please contact:
Vietnam Trade Promotion Agency (VIETRADE)

Export Promotion Center (PROMOCEN), 20 Ly Thuong Kiet Str, Ha Noi, Viet Nam.

Tel: +84.4. 39364792 Fax: +84.4. 39364793

E-mail: hctl@vietrade.gov.vn / thanhnd@vietrade.gov.vn;

http://www.vietrade.gov.vn.

Contact point: Mr. Nguyen Dinh Thanh (+84914828229).

Viet Nam Trade Office in Laos (Viet Nam Embassy in Laos), Thatluang Rd, Vientiane, Laos

Tel: (856-21) 413 410 Fax: (856-21) 413 115 Email: la@moit.gov.vn / vietrade@laotel.com

Lao Trade Promotion Agency (LAOTRADE)

104/45 Khounboulom Road, P.O.Box: 4107 Vientiane Capital, Lao PDR.

Tel: (856-21) 216207/ 216293 Fax: (856-21) 213623 E-mail: laotpc@yahoo.com
Others

/ News

Vientiane – Deputy Prime Minister and Foreign Minister Pham Binh Minh on December 17 joined FMs of Cambodia, Laos, Myanmar, Thailand and China at t...

/ News / Activities

Vientiane – Deputy Prime Minister and Foreign Minister Pham Binh Minh held talks with Chinese State Councilor and Foreign Minister Wang Yi on Decem...

/ News

Phnom Penh – The supreme courts of Vietnam, Laos and Cambodia have agreed to strengthen bonds in the combat against criminals and the settlement of...